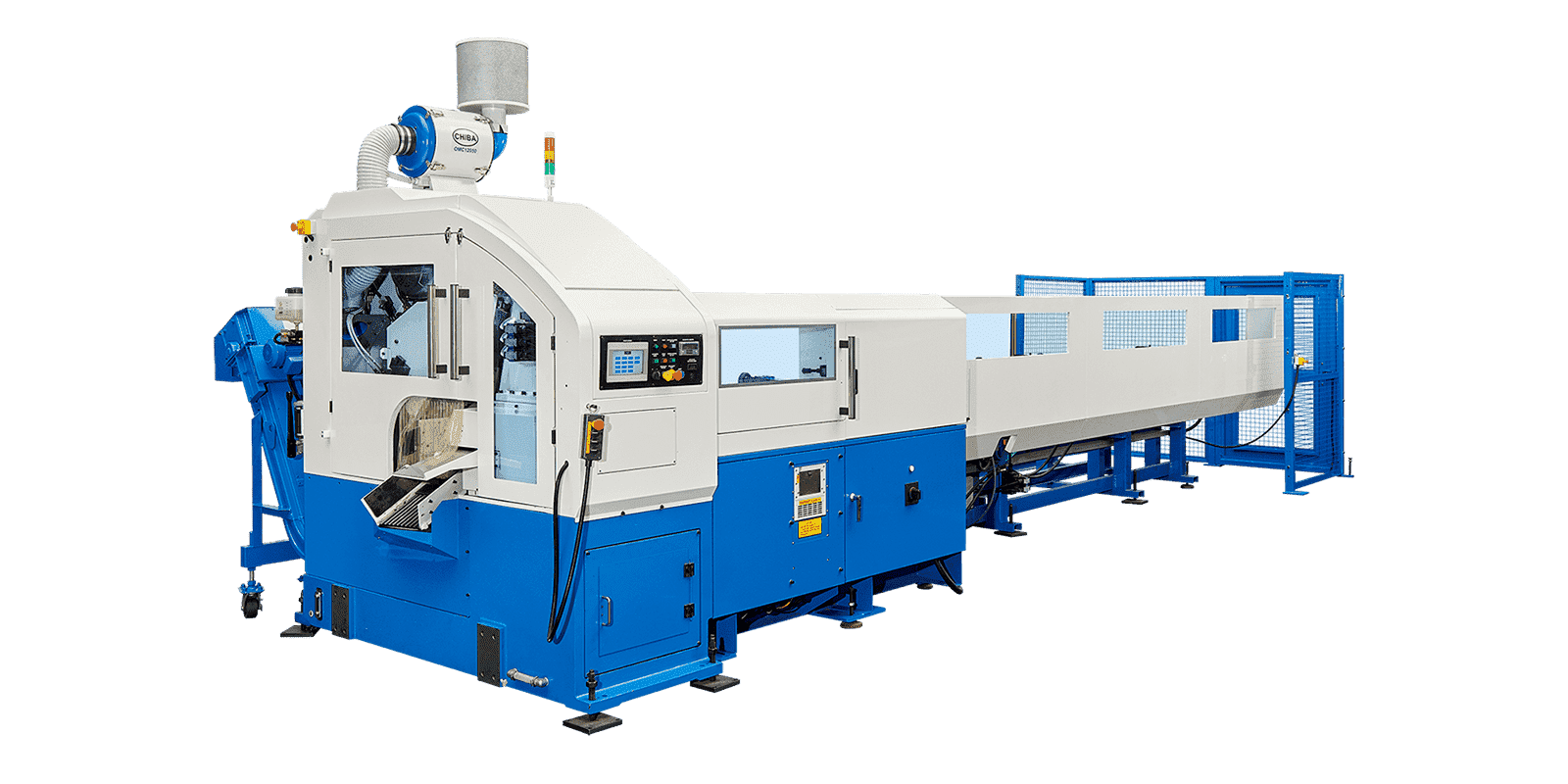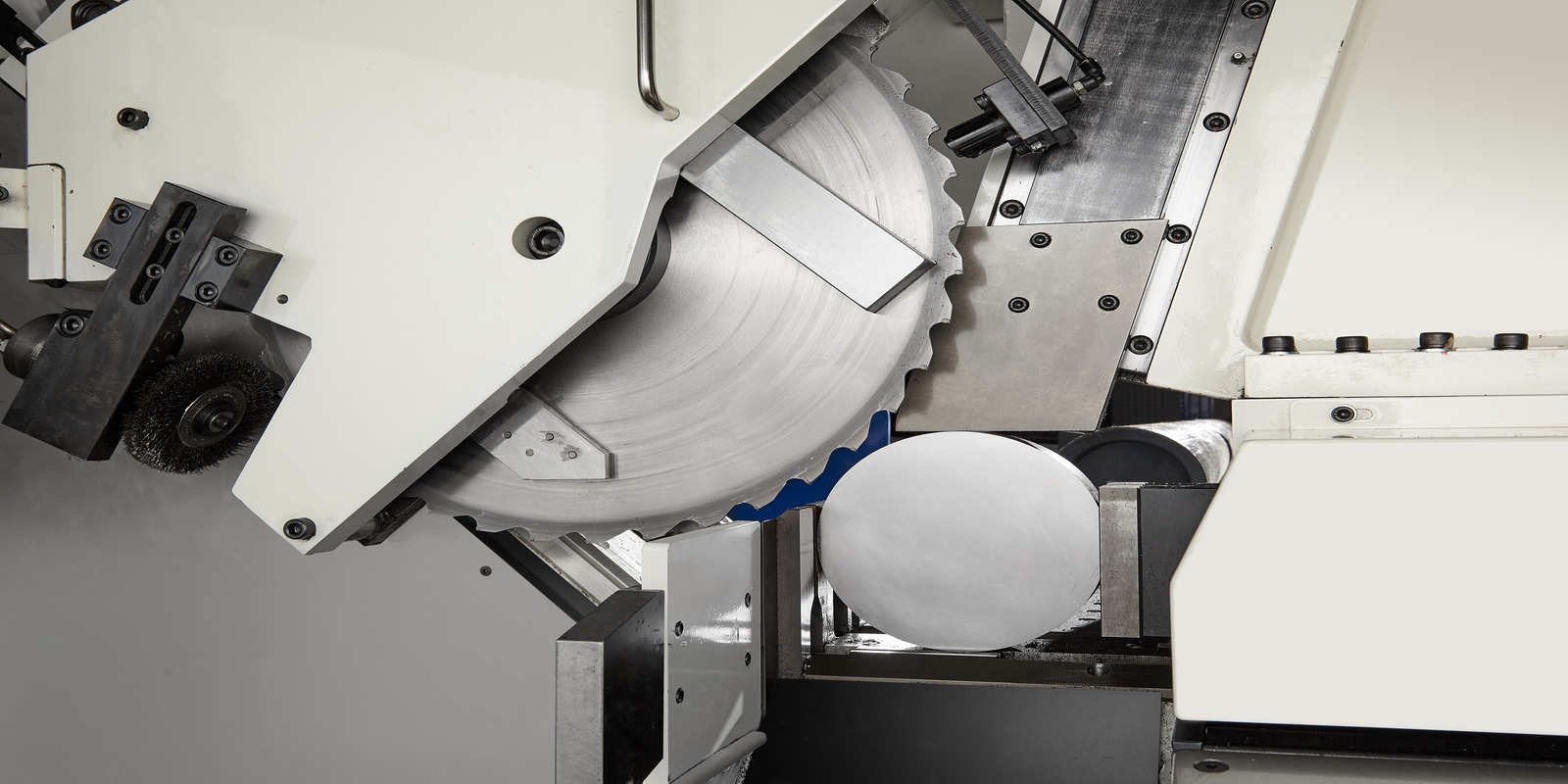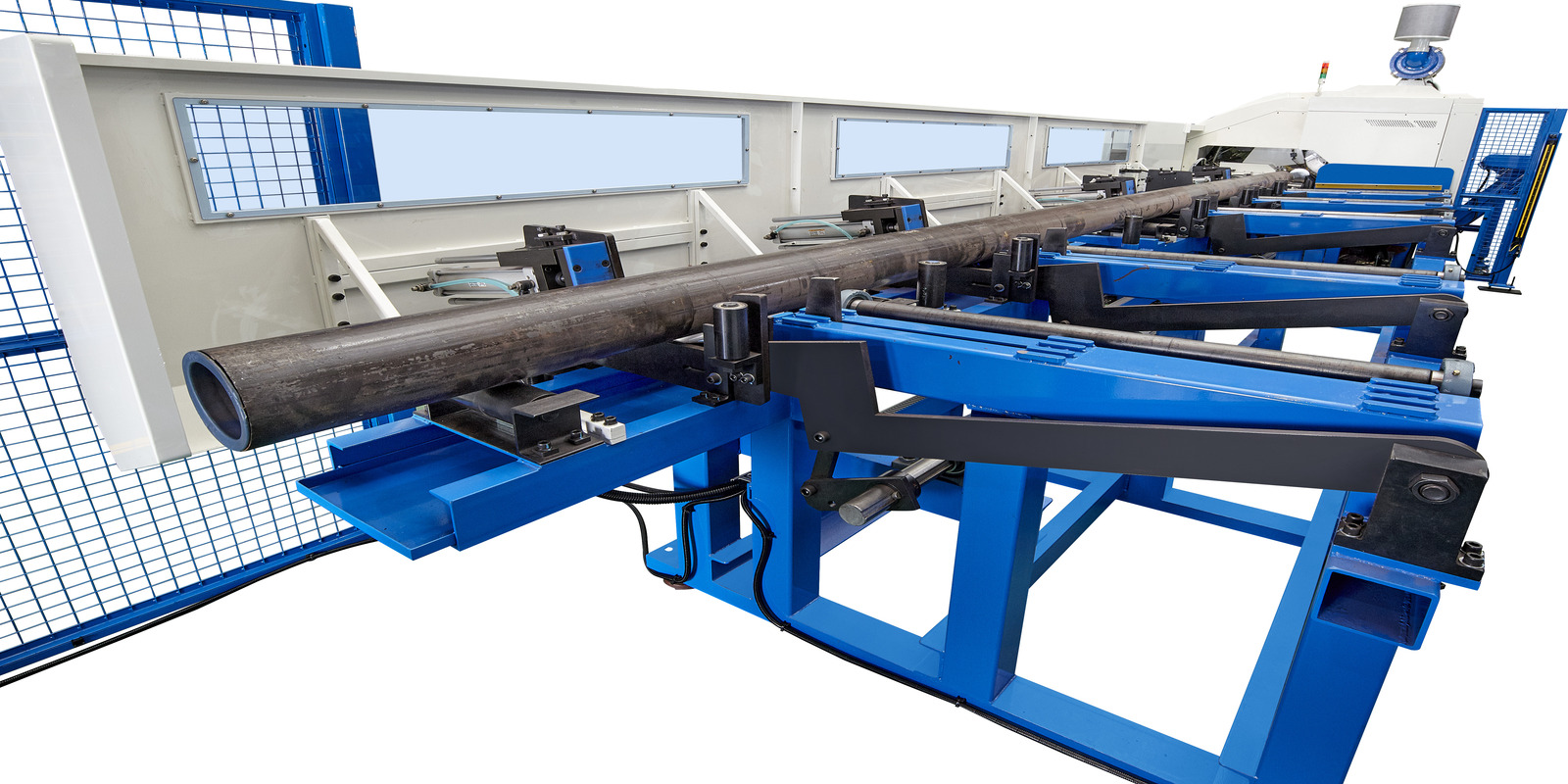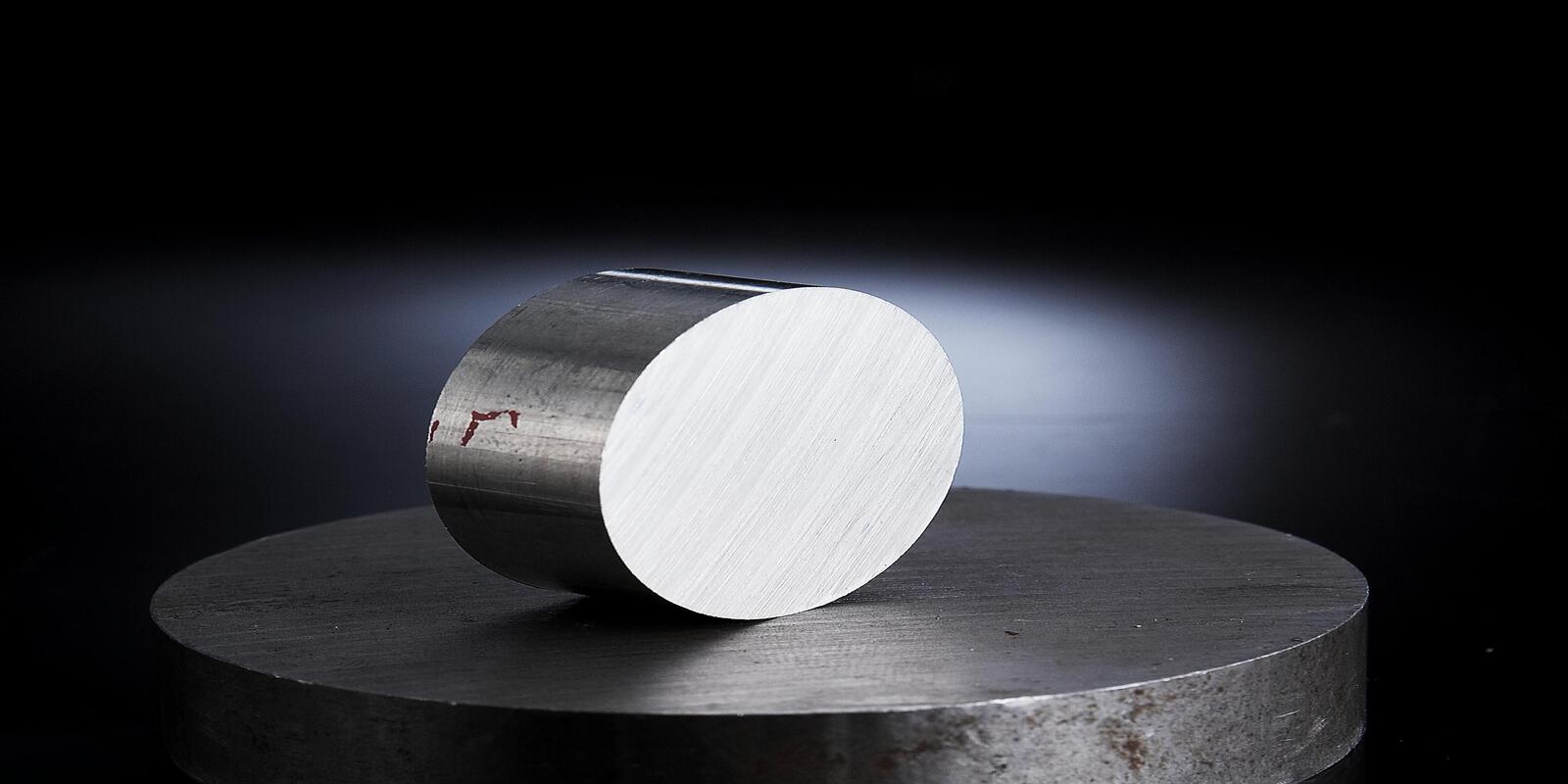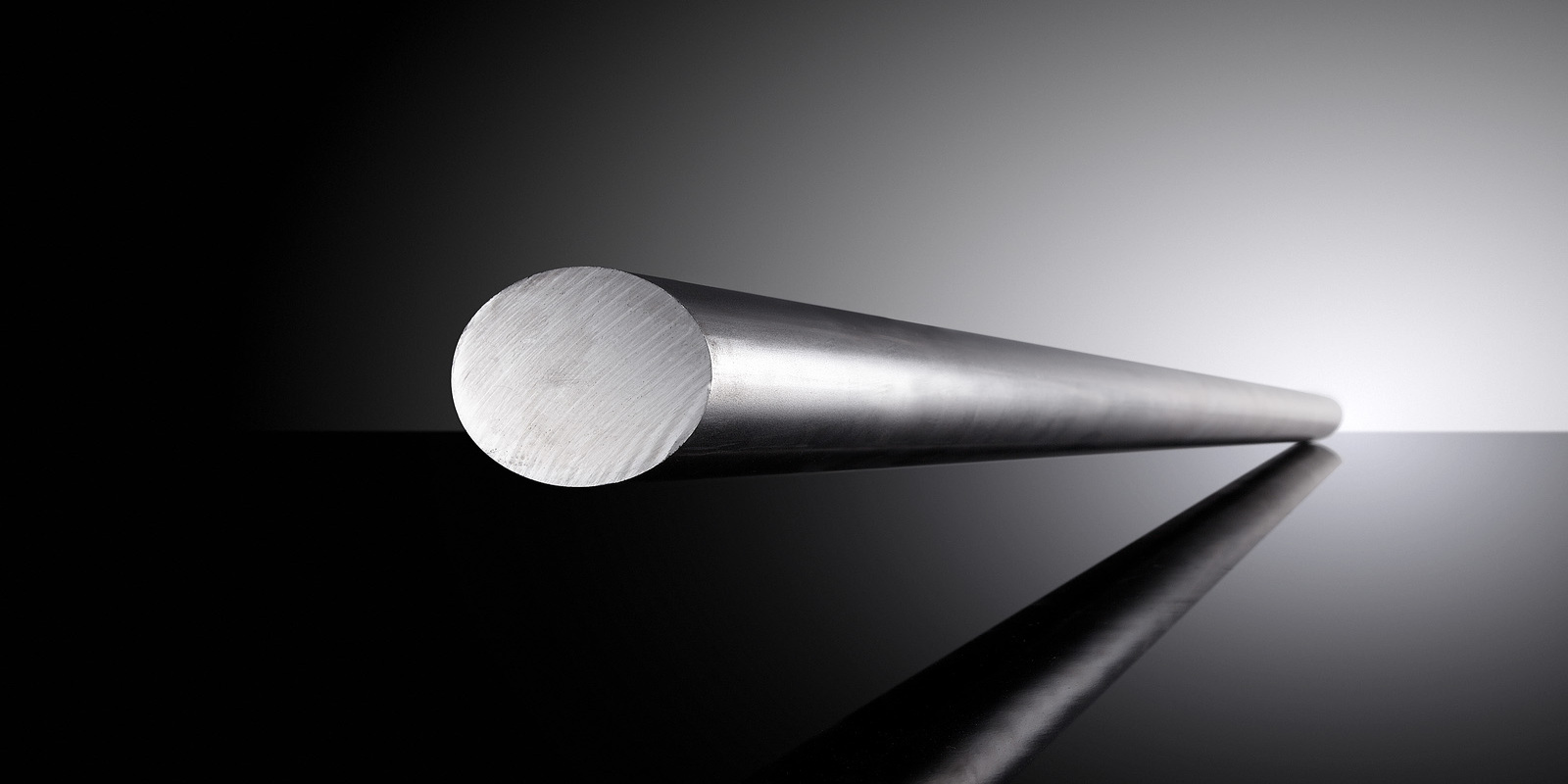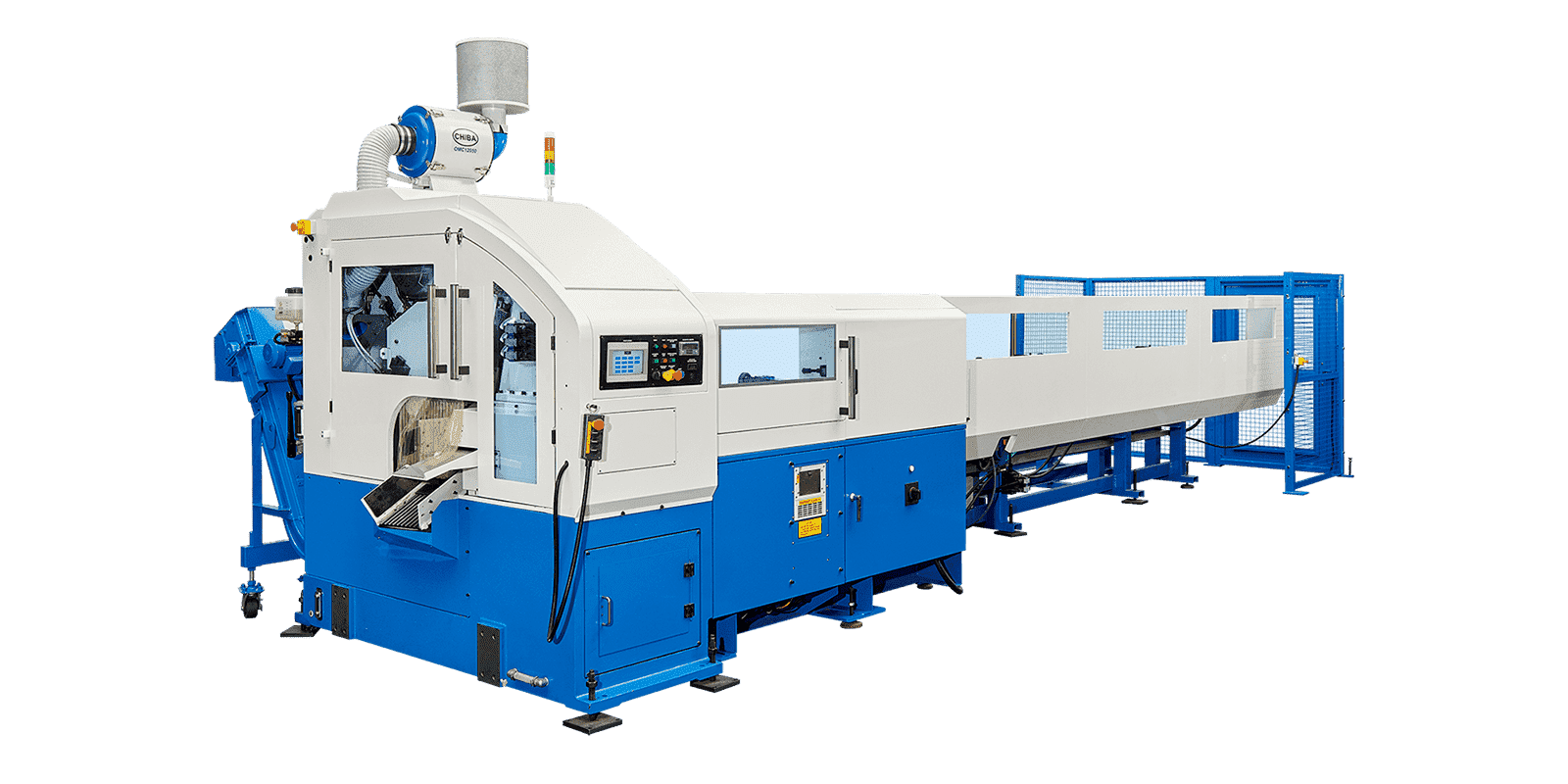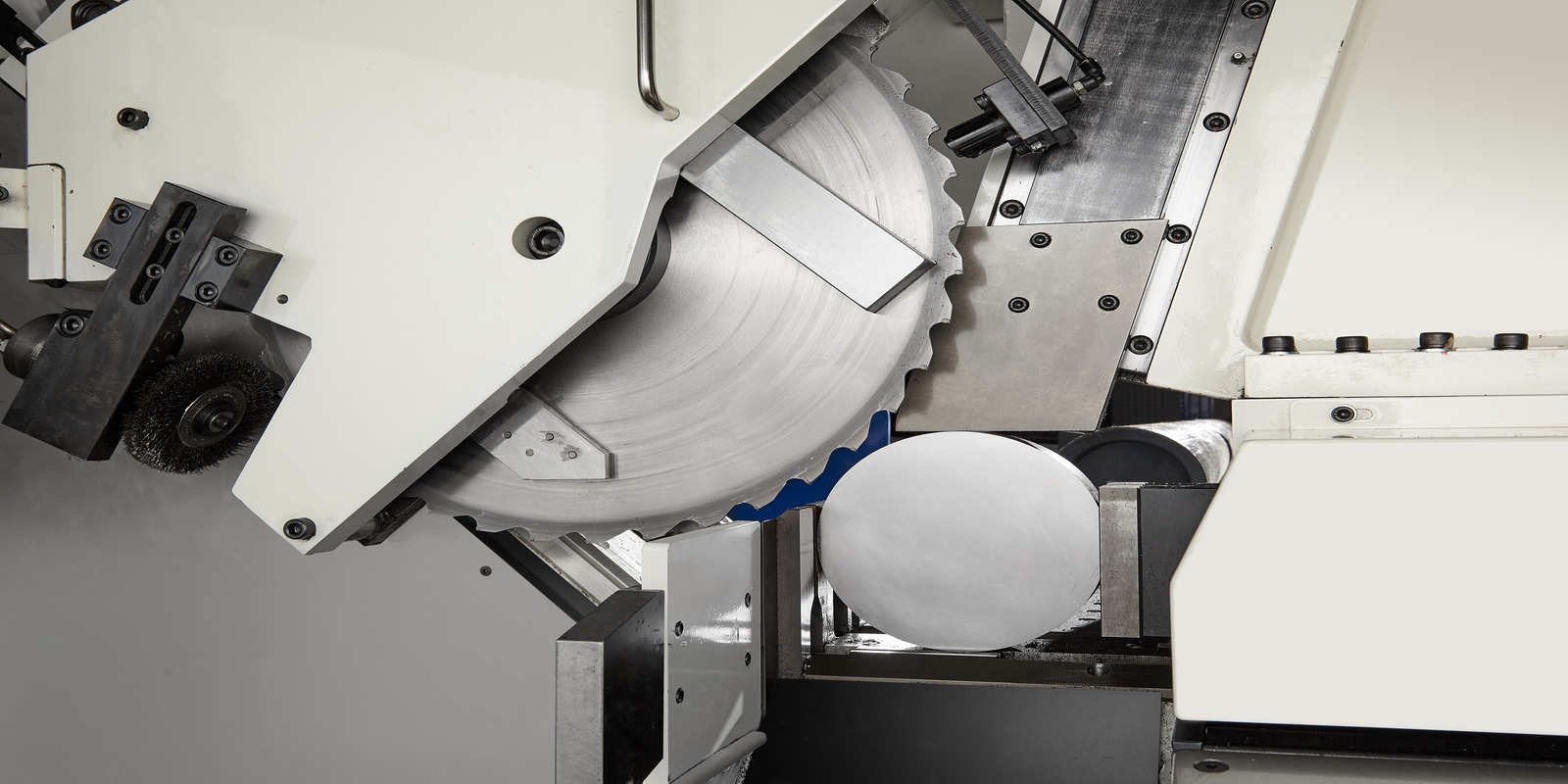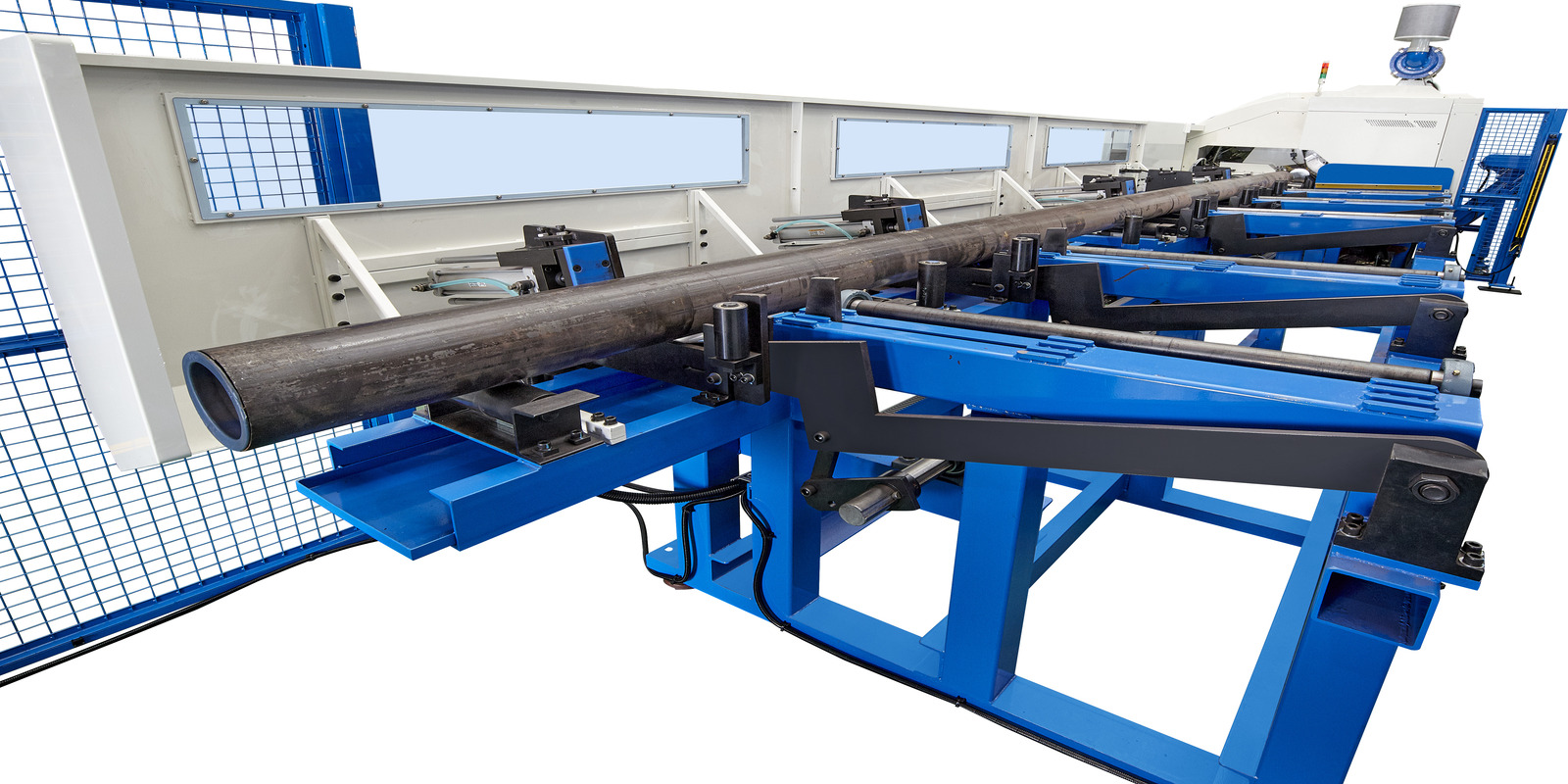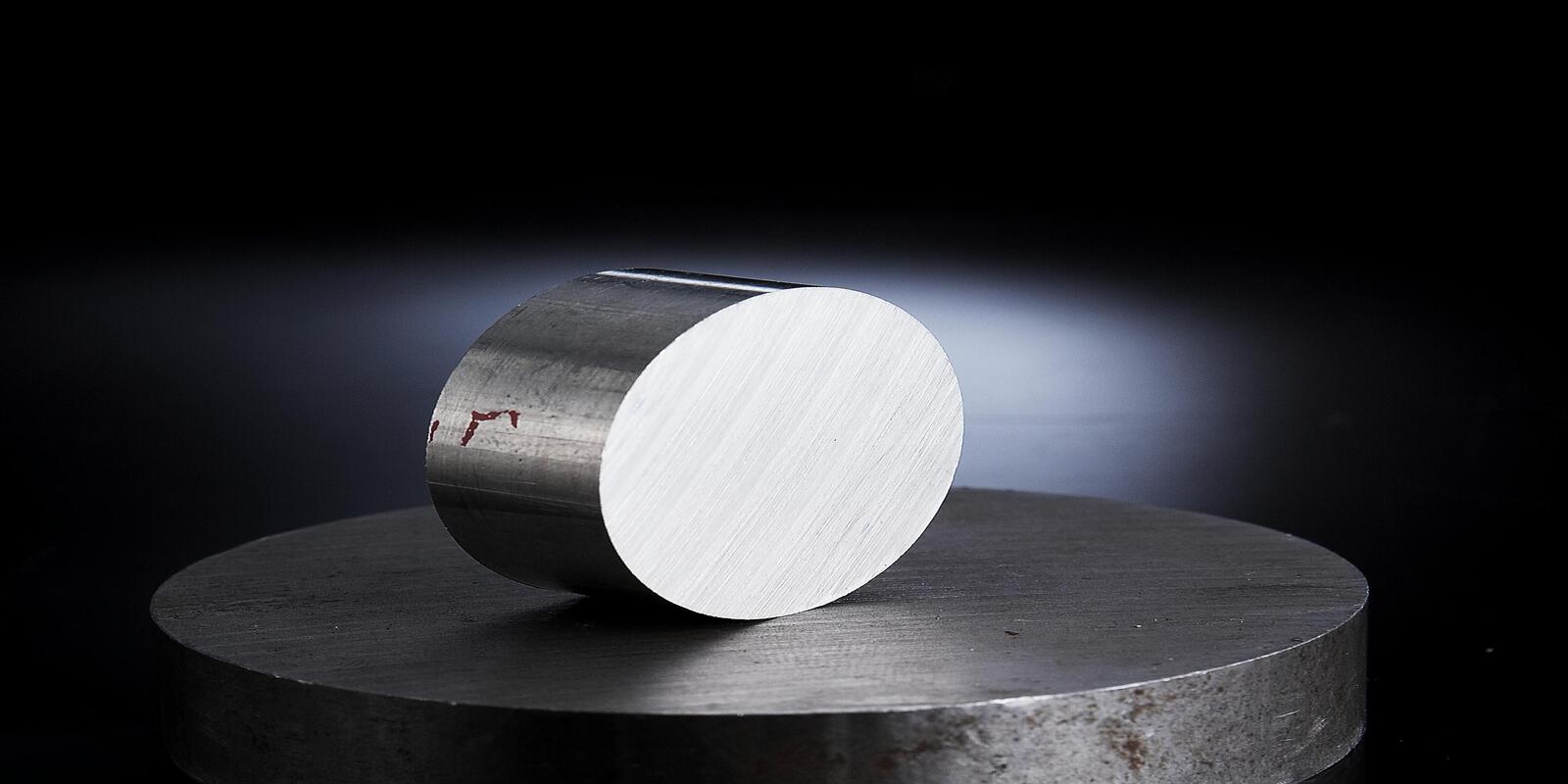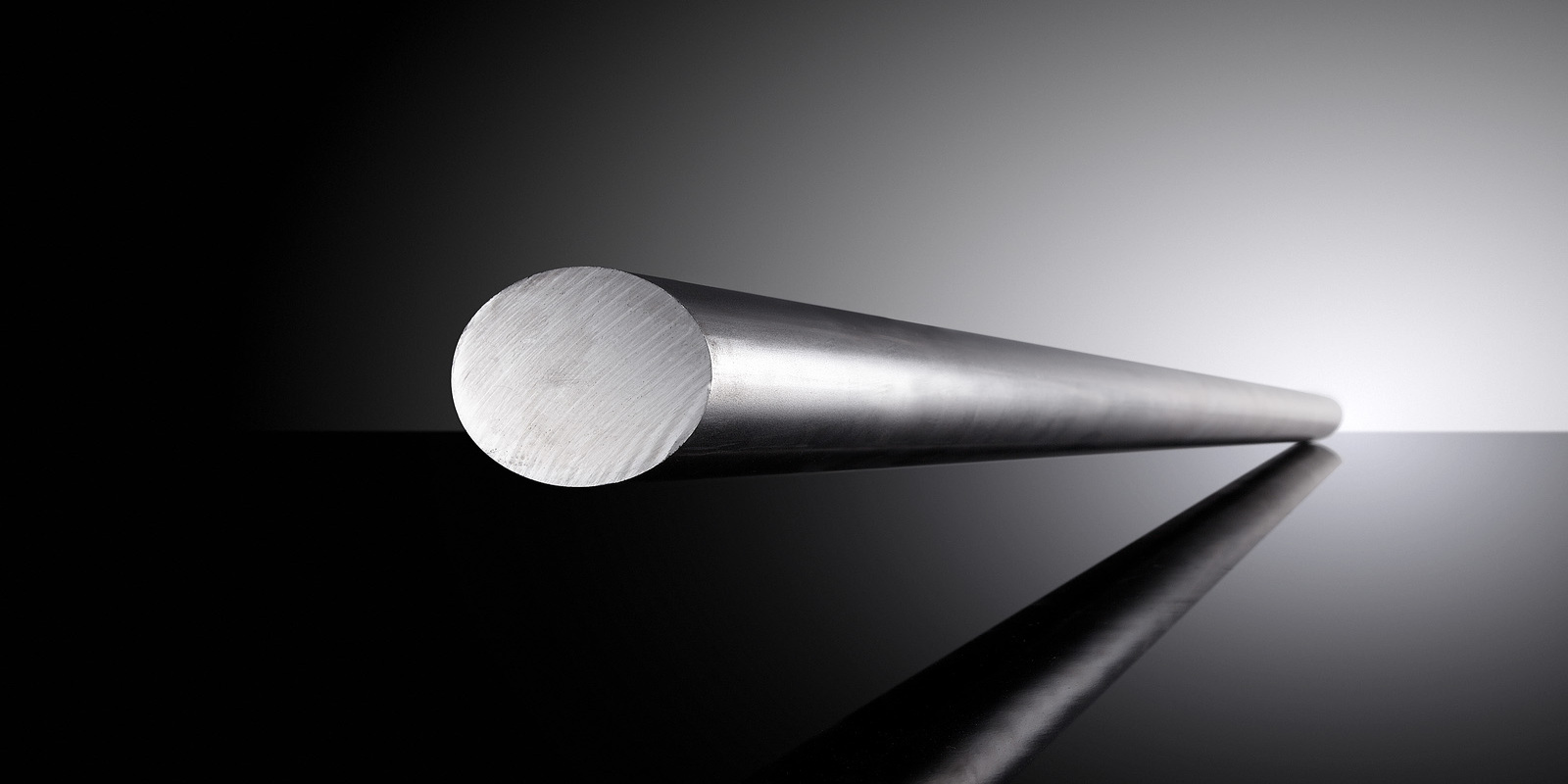 Fully automatic circular saw cutting system with 2-axis electric servo controled, developed for high-speed cutting of solid steels, solid stainless steels, copper and brass up to Ø152mm.
It is designed for cutting length between 15-350mm round solid steels between Ø50-152mm and square steel between 50x50-105x105mm.
İts patented 6-meter loading magazine with a capacity of 5 tons has shock absorbing system. That minimizes vibration during the material loading and feeding which increases its using life.
Cutting and feeding axes are electric servo controlled and work with a perfect accuracy of +/- 0.05mm~0.1 mm.
Inverter supported standard 20 HP saw spindle motor allows adjustment at saw cycle speeds between 15-120 RPM
With dynamic speed control, it automatically adjusts the cutting speed according to the size and characteristics of the material to be cut, thus providing higher performance by providing the most perfect cycle time.
Stronger cuts and longer tool life with the special gearbox structure that eliminates the backlash.
Ability to make and record cutting programs with the touch screen, and to cut with pre-prepared cutting programs when necessary
There is an automatic separator that can discharge the first and last crops to a different point from the workpiece. Also it is able to cut 6 different cutting lengths in one raw solid tube.
The automatic chip conveyor is provided as standard, the saw cooling system can be choosen as MQL Mist lubrication system or the water-based cooler.
| | | |
| --- | --- | --- |
| Round Solid | : | Ø 50 ~ 152mm |
| Square Solid | : | 50x50 ~ 105x105mm |
| Round Tube | : | Ø 50 ~ 152mm |
| First Crop Length | : | 15 ~ 100mm |
| Last Crop Length | : | 100mm |
Cutting System: Electric Servo Controlled
Feeding System: Electric Servo Controlled
Software Interface : SOCO i2 Control System + Touch Screen
Work Piece Cutting Length : 15 ~ 350mm
Material Feeding Length: 10 ~ 790mm / Stroke
Raw Tube Loading Length : 3 ~ 6 Meters
Spindle Speed: 15 ~ 120 RPM
TCT Saw Size: Ø400 – 460 X 2.6t
HSS Saw Size: Ø400 – 450 mm
Saw Cooling System: Mist Lubrication / Water Based Cooling

1) 1 Set of 6.5 Meter Rack Type Loading Magazine
2) 1 Set Inverter
3) 1 Set Hydraulic Transmission Brake System
4) 1 Set Motor Driven Chip Brush
5) SOCO i2 Patented Control System and Graphical Touch Screen Interface
6) 1 Set Tool Bax
7) 1 User Manual