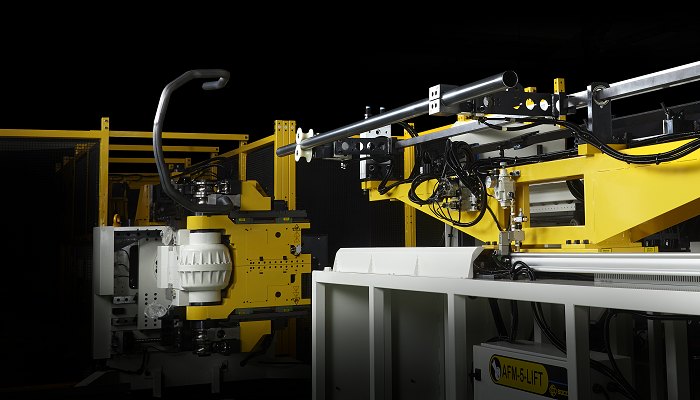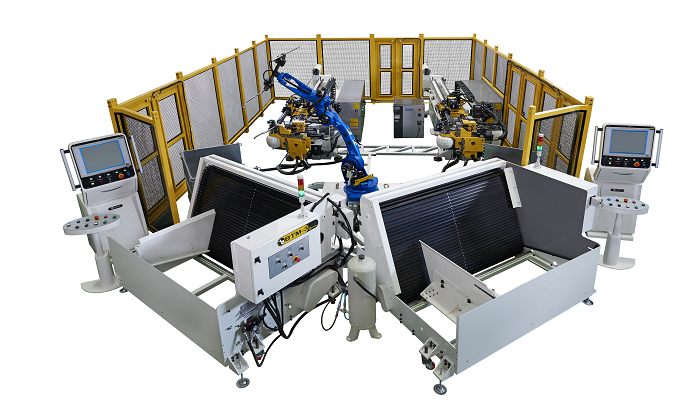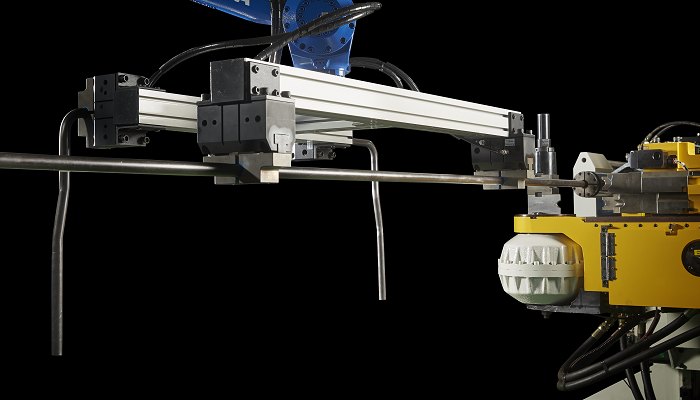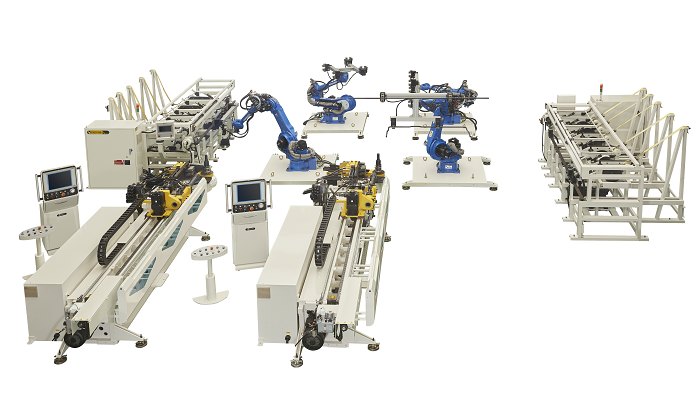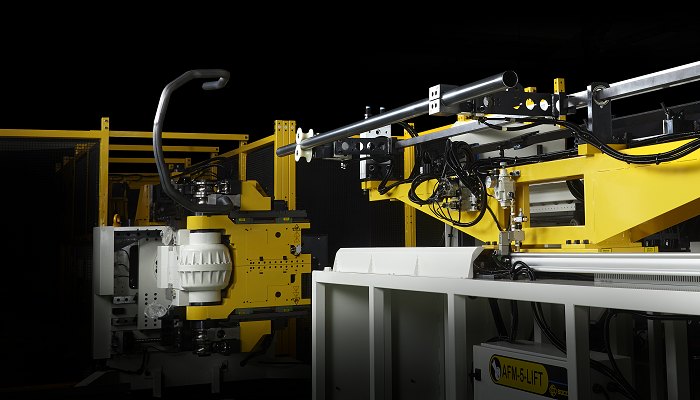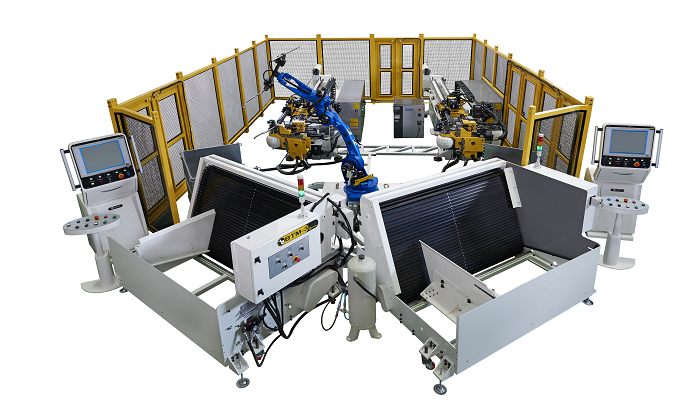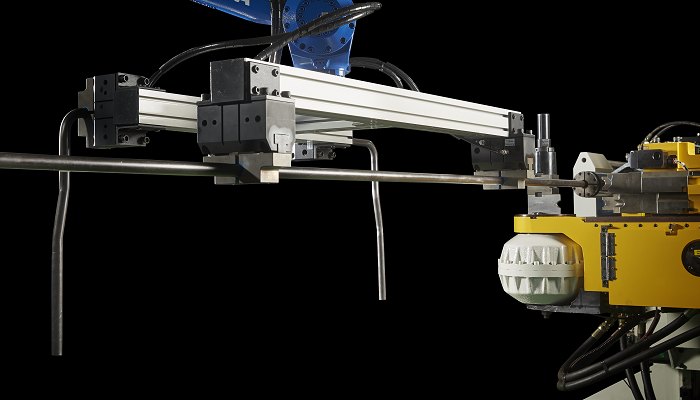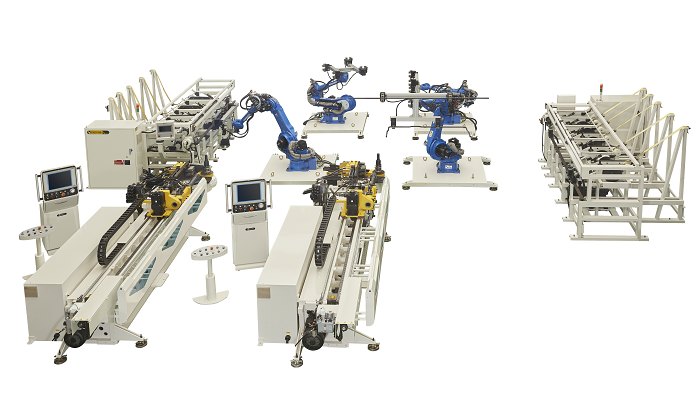 Faster and more efficient production with 6 Axis servo-controlled robot arms for bending tubes of various diameters and sizes.
Tubes that are cut before bending or taken from the desired point/magazine with robot arms to the desired stations such as end forming, chamfering, washing, packaging, etc. after bending. It can be transferred to the next station much faster and more smoothly than thought.
We deliver as turnkey project automation systems, including project design, installation and training upon your requests. The automation systes are under the guarantee of expert team of ÖZKA Technical Service.