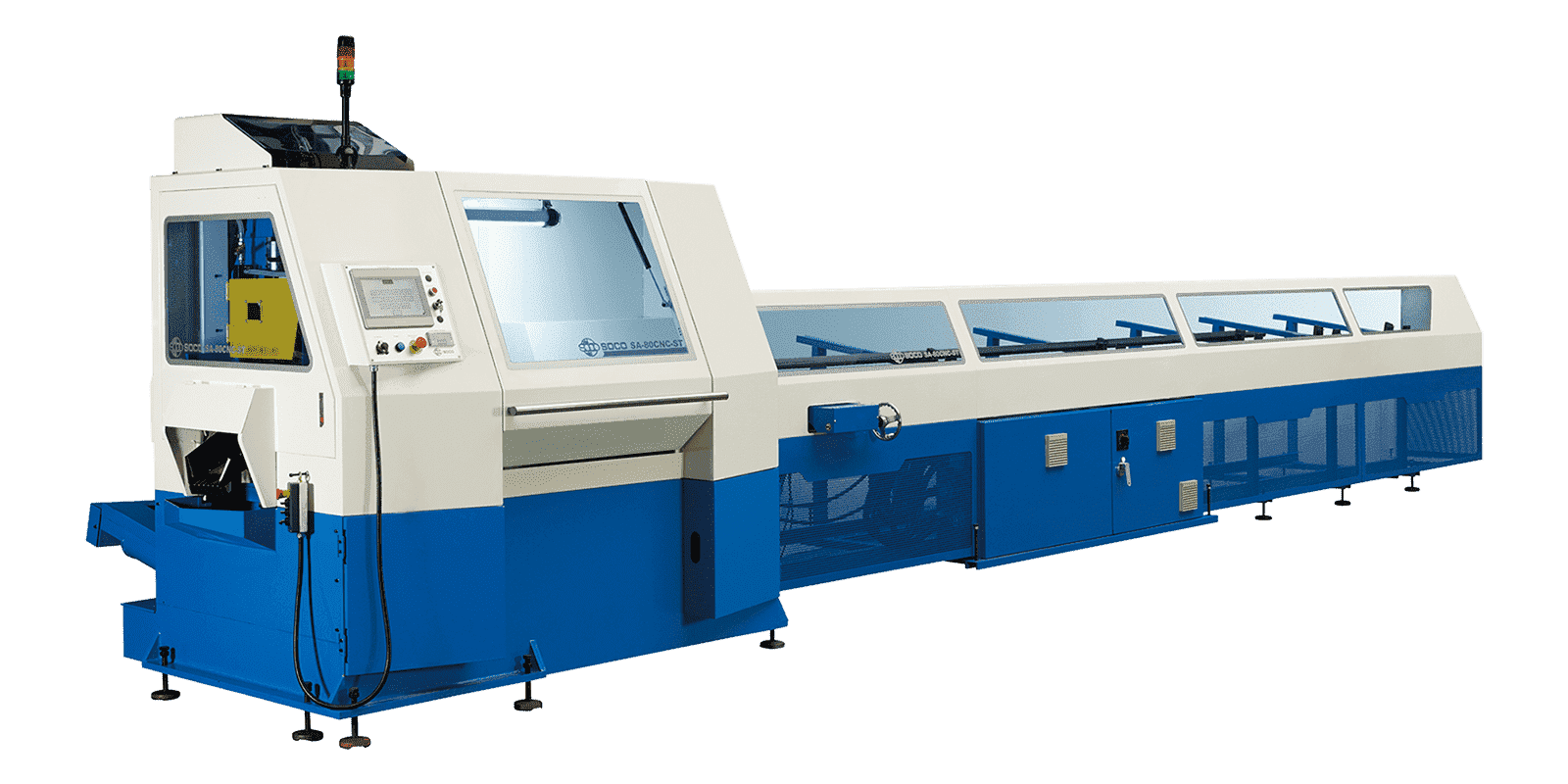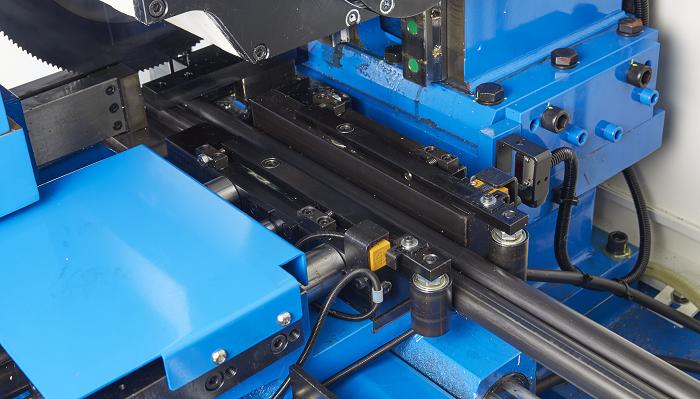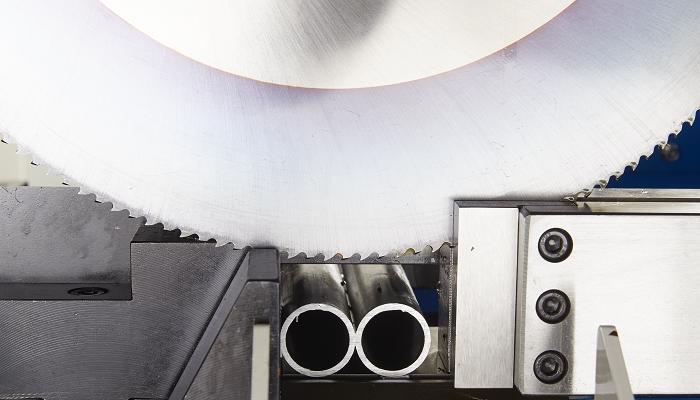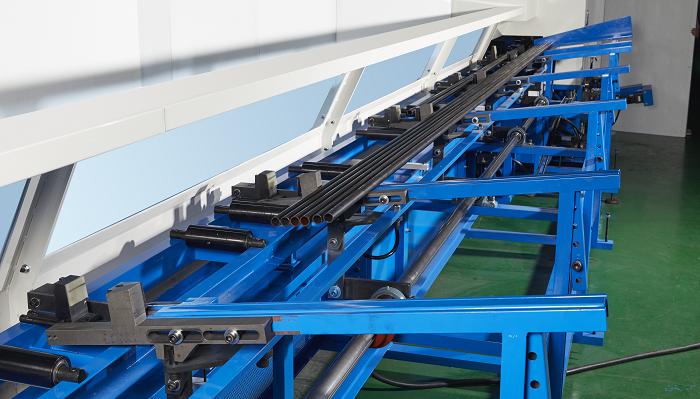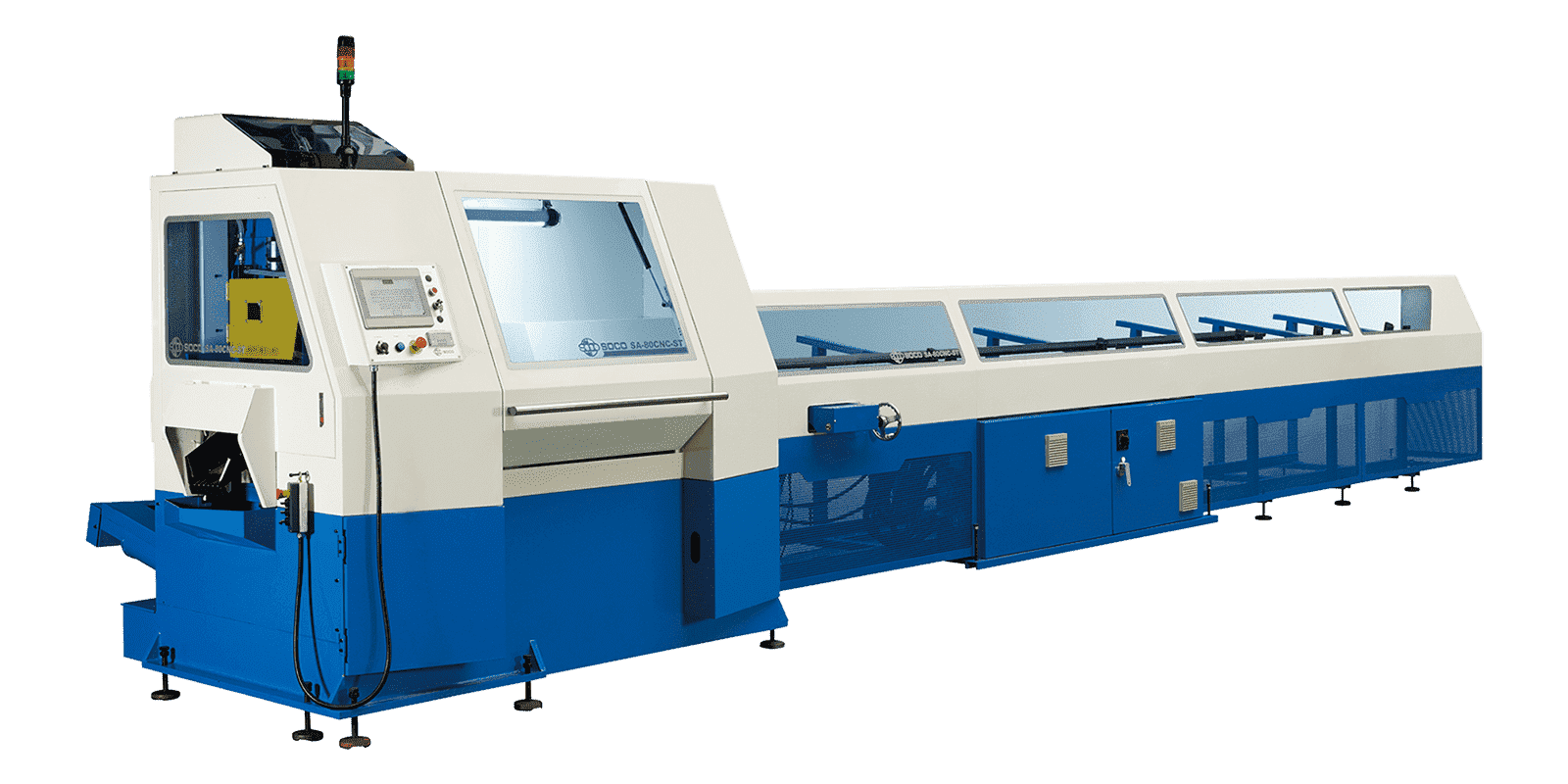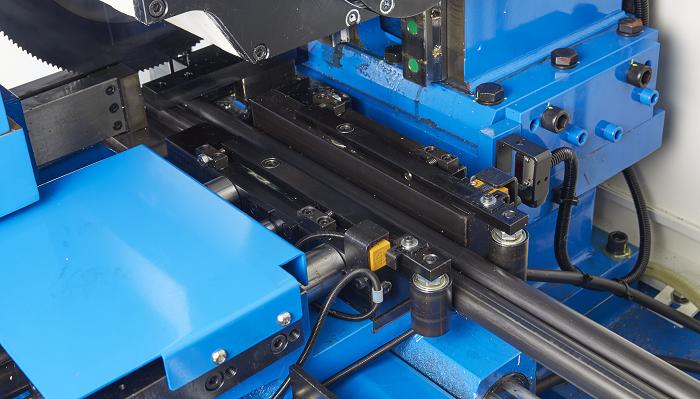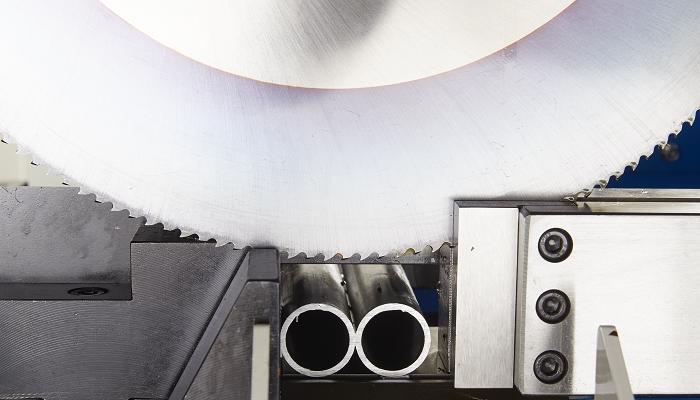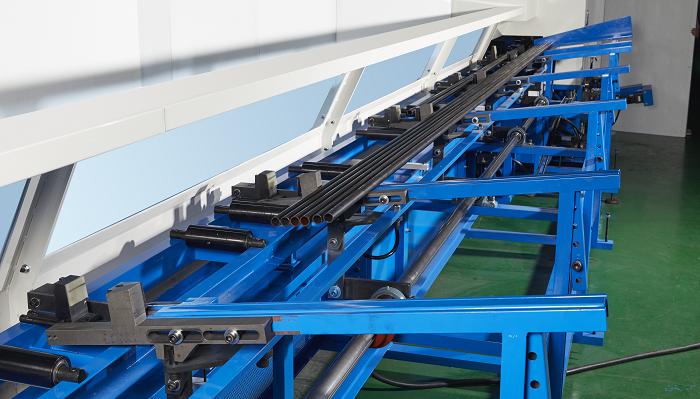 High-speed automatic circular saw cutting system that offers perfect solutions for cutting soft and hardened steels, stainless steel in high quantities with its automatic feeding, clamping and cutting system.
It allows loading up to 1.7 tons of material with automatic 6 meter rack type loading magazine.
Ability of double cutting feature of tubes diameter between Ø10-40mm, performs far ahead of its competitors in the number of cuts of tubes.
Both TCT and HSS circular saws can be used in this system, which has an electric Servo Controlled feeding and cutting system.
The cutting head running on the dual linear guide system provides superior performance with a much stronger cut.
It can operate at speeds between 25-180 RPM with a 5 HP electric motor inverter system (contact for higher speeds)
Water-based cooling pump system and automatic chip conveyor are supplied with the machine as standard.
Creating cutting files, editing the created files with much faster setting time cutting with touch screen.
| | | |
| --- | --- | --- |
| Round Tube - Single | : | Ø 12 ~ 80mm |
| Round Solid - Double | : | Ø 10 ~ 40mm |
| Square Tube - Single | : | 12x12 ~ 70x70mm |
| Square Solid - Double | : | 10x10 ~ 40x40mm |
| First Crop Length | : | 12 ~ 60mm |
| Last Crop Length | : | 85mm |
Spindle Speed : 25 ~ 180 RPM
TCT Saw Size: Ø285-315 X 2.0t
HSS Saw Size: Ø275 – 360 mm
Maximum Cutting Length : 6 ~ 1000 mm (Single Stroke)
Maximum Feeding Length : 6 ~ 1000 mm (Single Stroke)
Raw Tube Loading Length : 3 ~ 6 Meters

1) 1 Set of 6 Meter Rack Type Loading Magazine
2) 1 Set Inverter
3) 1 Set Automatic Chip Conveyor
4) SOCO i2 Patented Control System and Graphical Touch Screen Interface
5) 1 Set Tool Box
6) 1 User Manual