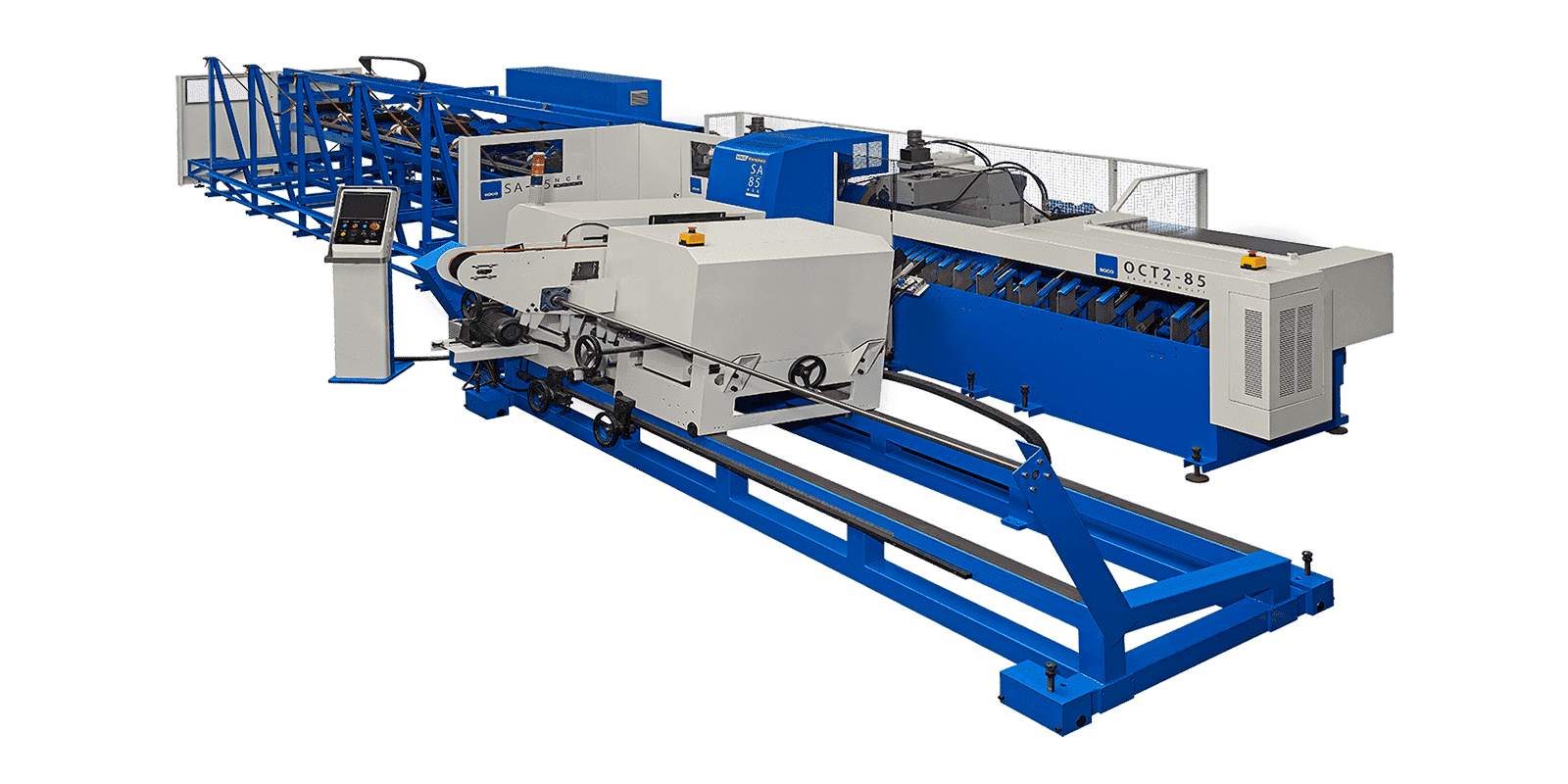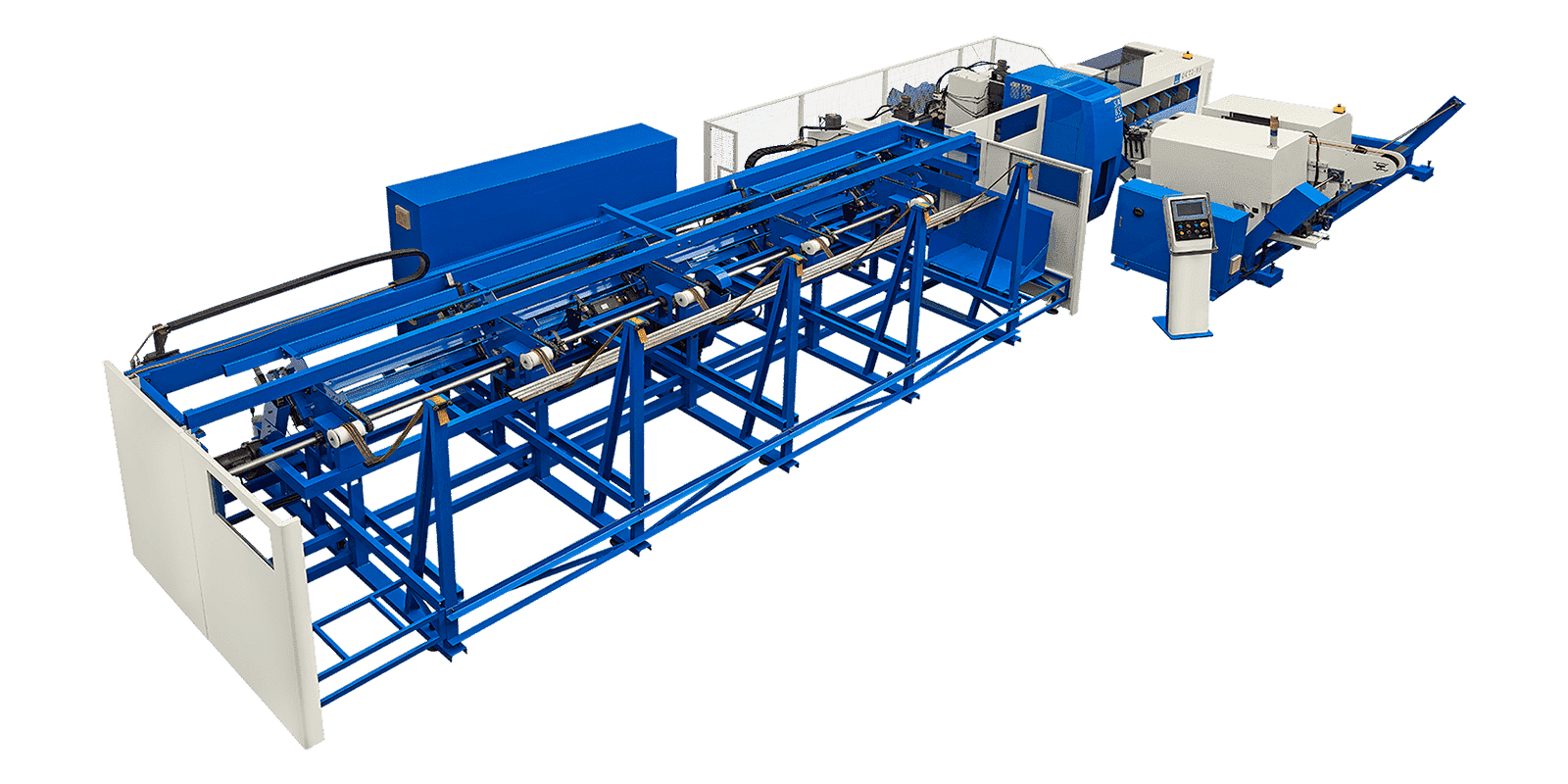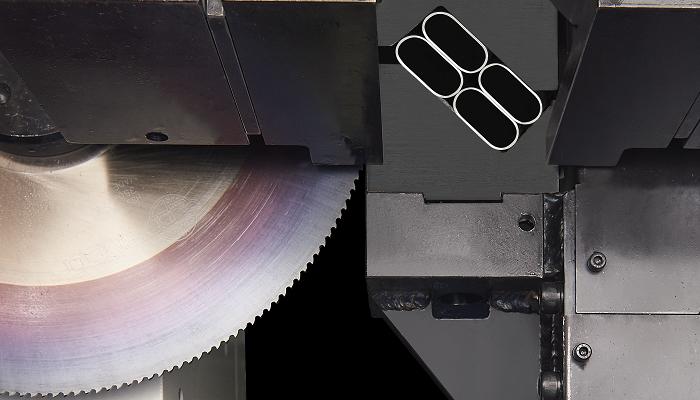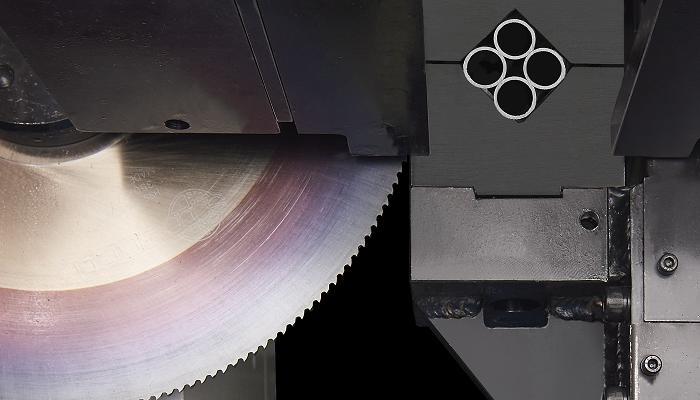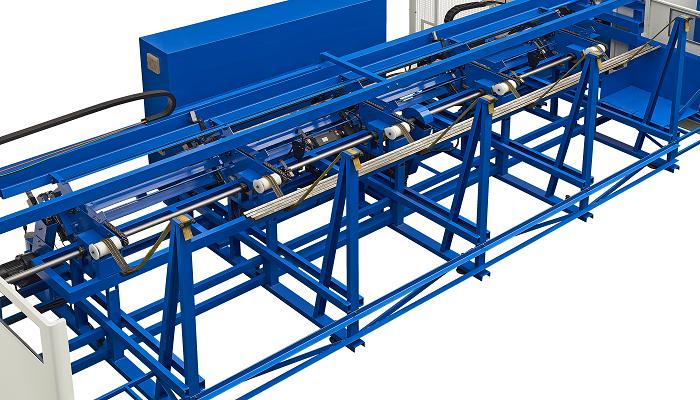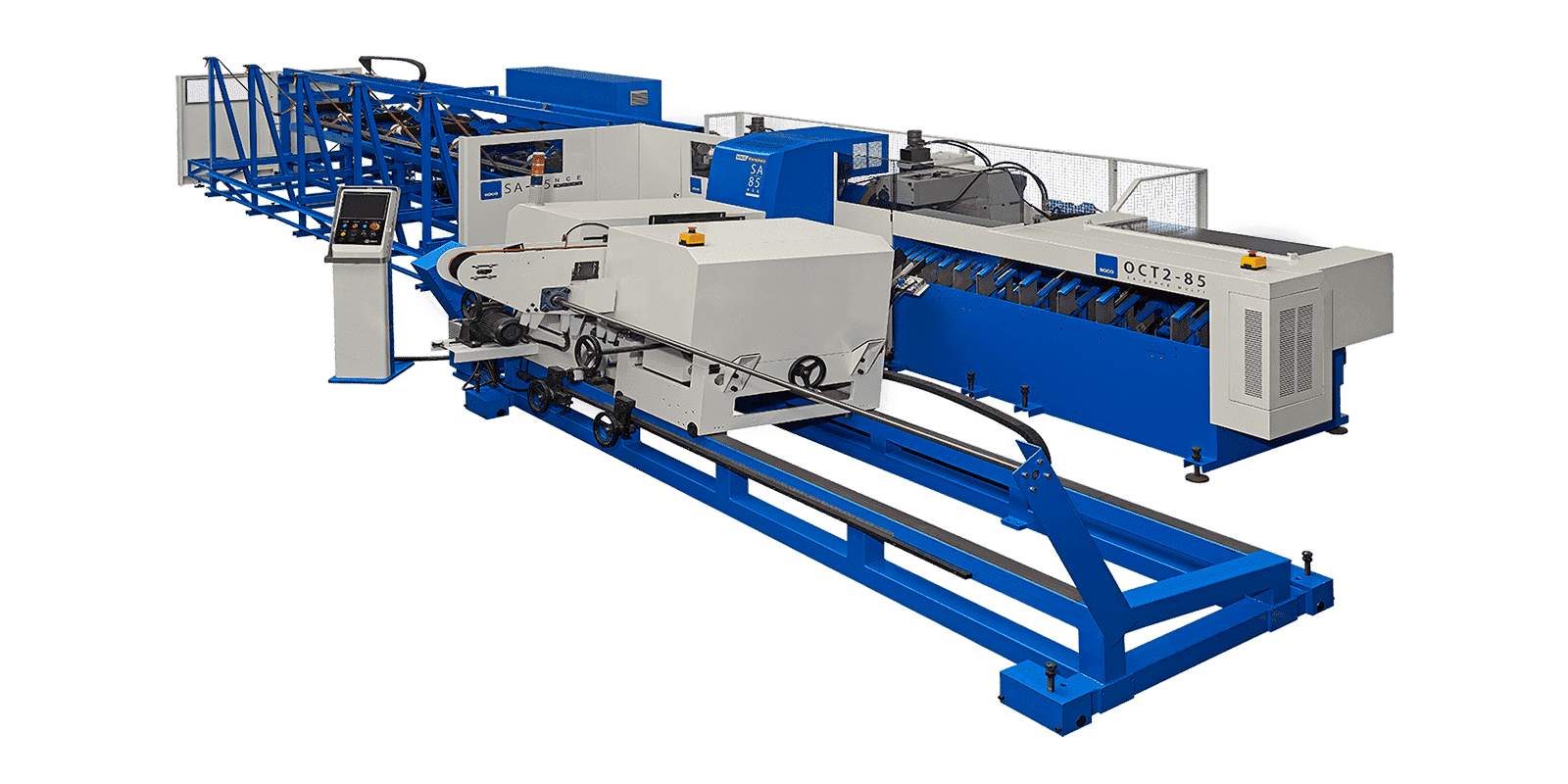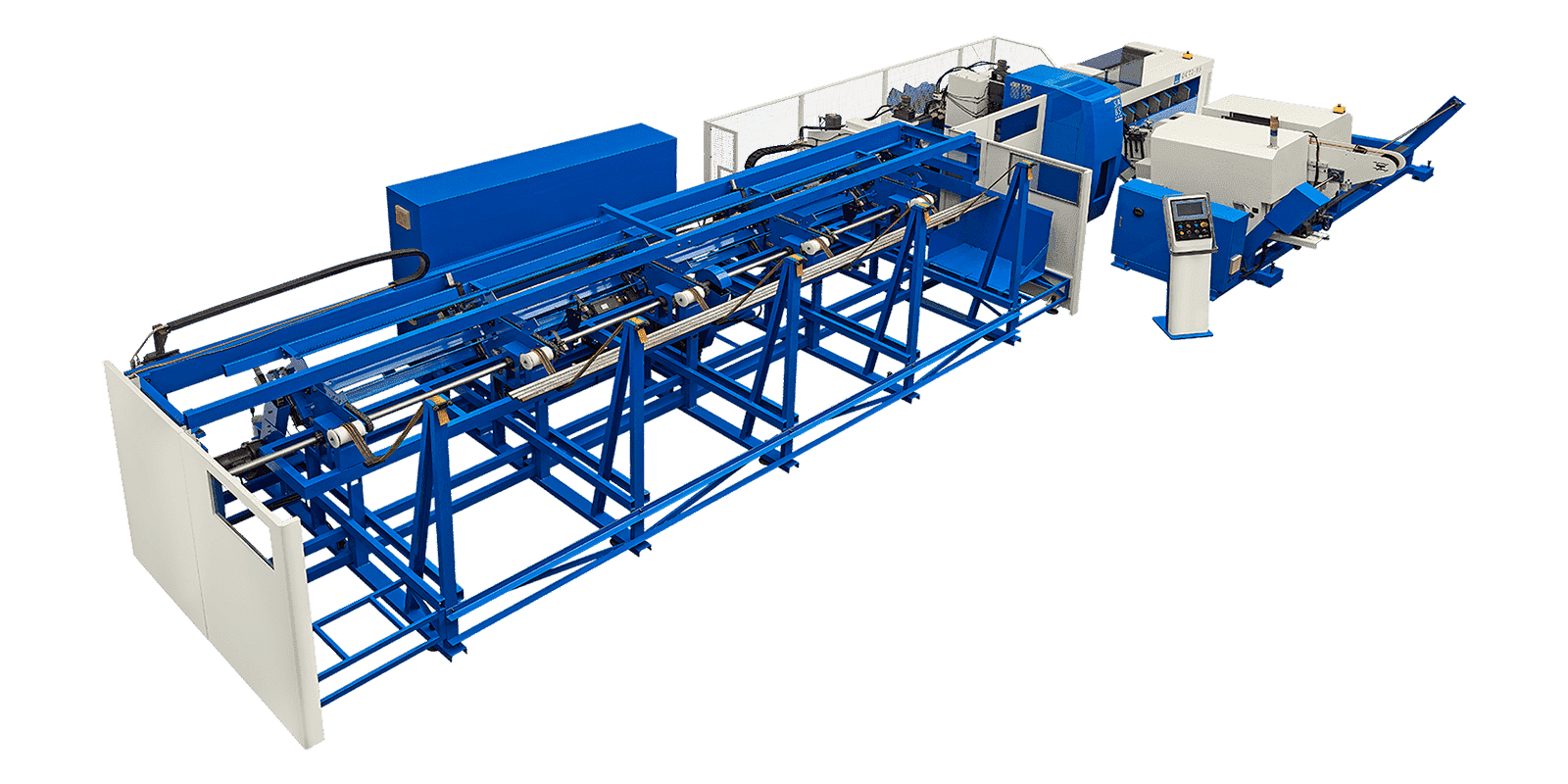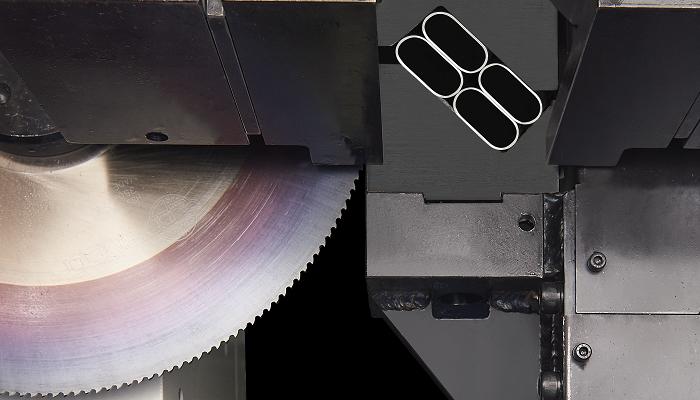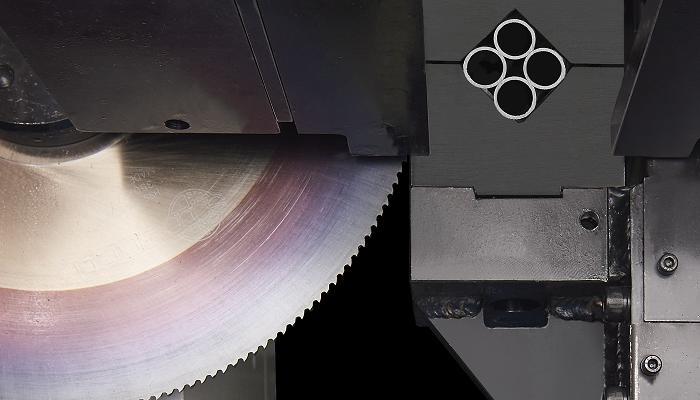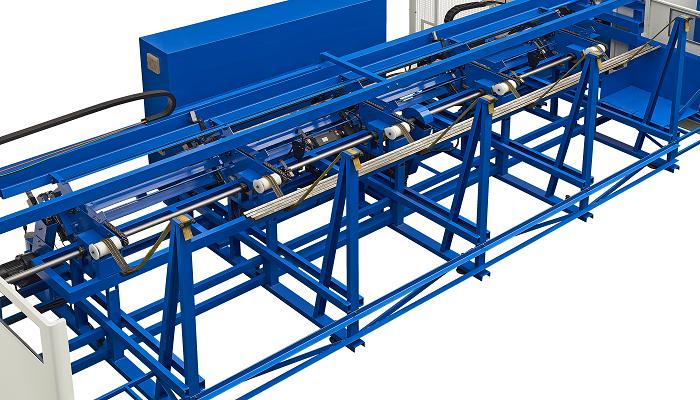 Fully automatic tube cutting system with 1.2 second cycle time or over 3000 products per hour by its high-speed cutting feature.
It can cut multiple materials simultaneously, automatically align and pack the cut materials.
Excellent cutting performance by the automation system equipped with 7 electric servos
I. Material alignment (3 Axis)
ii. Cutting
iii. Feeding
iv. Unloading
v. Refeeding
It allows cutting mild and stainless tubes at high performance with HSS circular saw.
It has a 6 meter bundle type automatic loading magazine.
Even if there is material in the vise area, it ensures that the amount of new material is minimized by applying new material.
Allows material discharge to be programmed in different positions when connected with SOCO's end finishing machines
It ensures that the first and last waste can be automatically separated from the cut materials.
By the speed (RPM) inverter, it allows to make appropriate speed adjustment for cutting different types and sizes of materials.
Much faster setting time for cutting size changes.
Improved saw changing system allows to change the saw faster and minimize downtime.
its special structure can be easily coupled to SOCO's automation system devices.
Washing Unit (TWD-90)
Deburring Unit (BDB-70)
Length Measurement Unit (LM)
Chamfering Unit (FM-76V)
Packaging Unit (NGO)
| | | |
| --- | --- | --- |
| Round Tube | : | Ø 12 ~ 85 mm (1 Boru) Ø 10 ~ 32 mm (4 Boru) |
| Square Tube | : | 15 x 15 ~ 65 x 65 mm (1 Profil) 10 x 10 ~ 30 x 30 mm (4 Profil) |
| Rectengular Tube | : | 30 x 60 mm (1 Profil) 10 x 15 ~ 40 x 80 mm (1 Profil) |
| First Crop Length | : | 0 ~ 60 mm |
| Last Crop Length | : | 0 ~ 210 mm |
Spindle Speed :50 ~ 300 RPM
HSS Saw Size: Ø275 – 360 mm
Workpiece Cutting Lengths : 50 ~ 2000 mm
Raw Tube Loading Length : 3.8 ~ 6.5 Meters
Interface(HMI) : SOCO i2 + Touch Screen
Number of files that can be stored : 50 Files
Programmable cutting lengths : 5 Lengths / 1 Pipe
Cooling System: Water-based coolant (Standard) Mist System lubrication (Optional)

1) 1 Set of 6 Meter Bundle Type Loading Magazine
2) 1 Set Inverter
3) 1 Set Automatic Chip Conveyor
4) SOCO i2 Patented Control System and Graphical Touch Screen Interface
5) 1 Set Tool Box
6) 1 User Manual