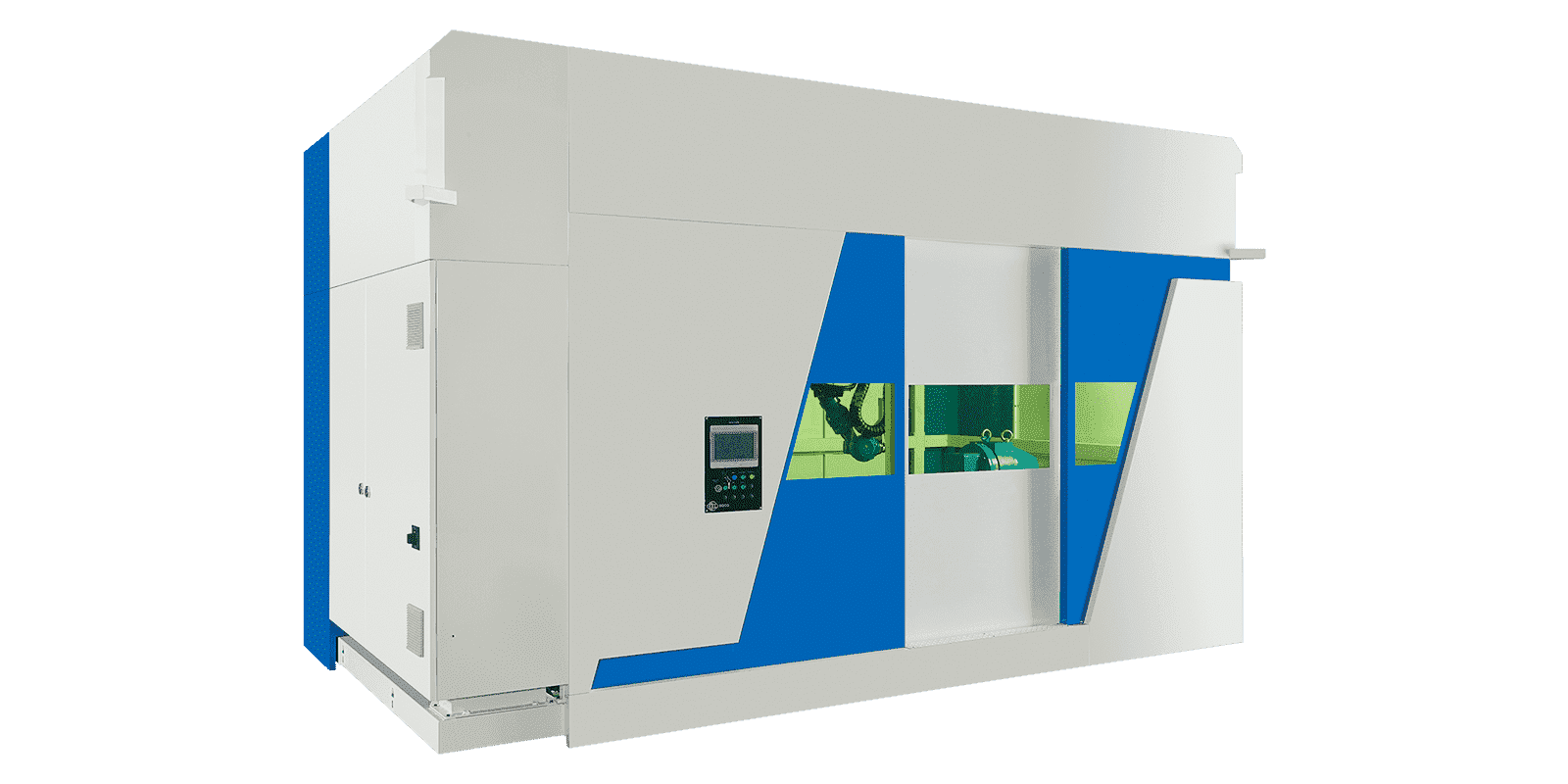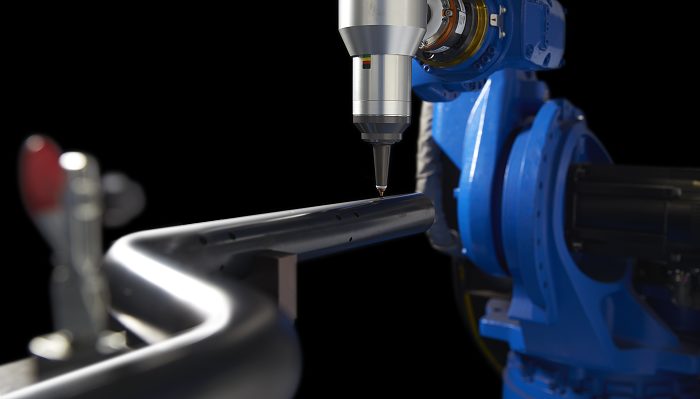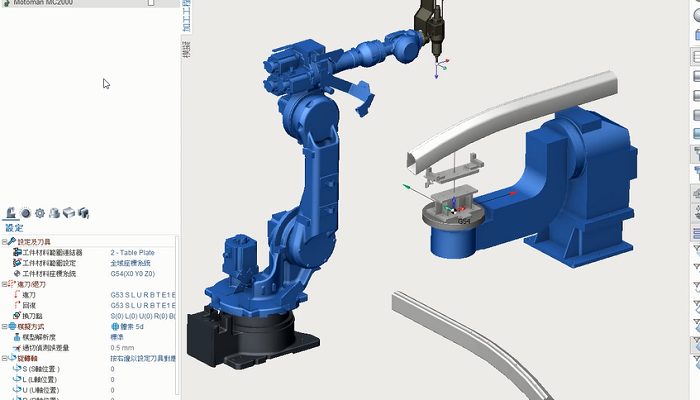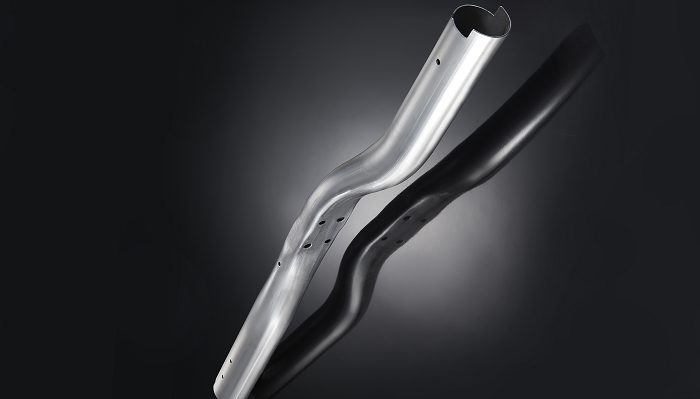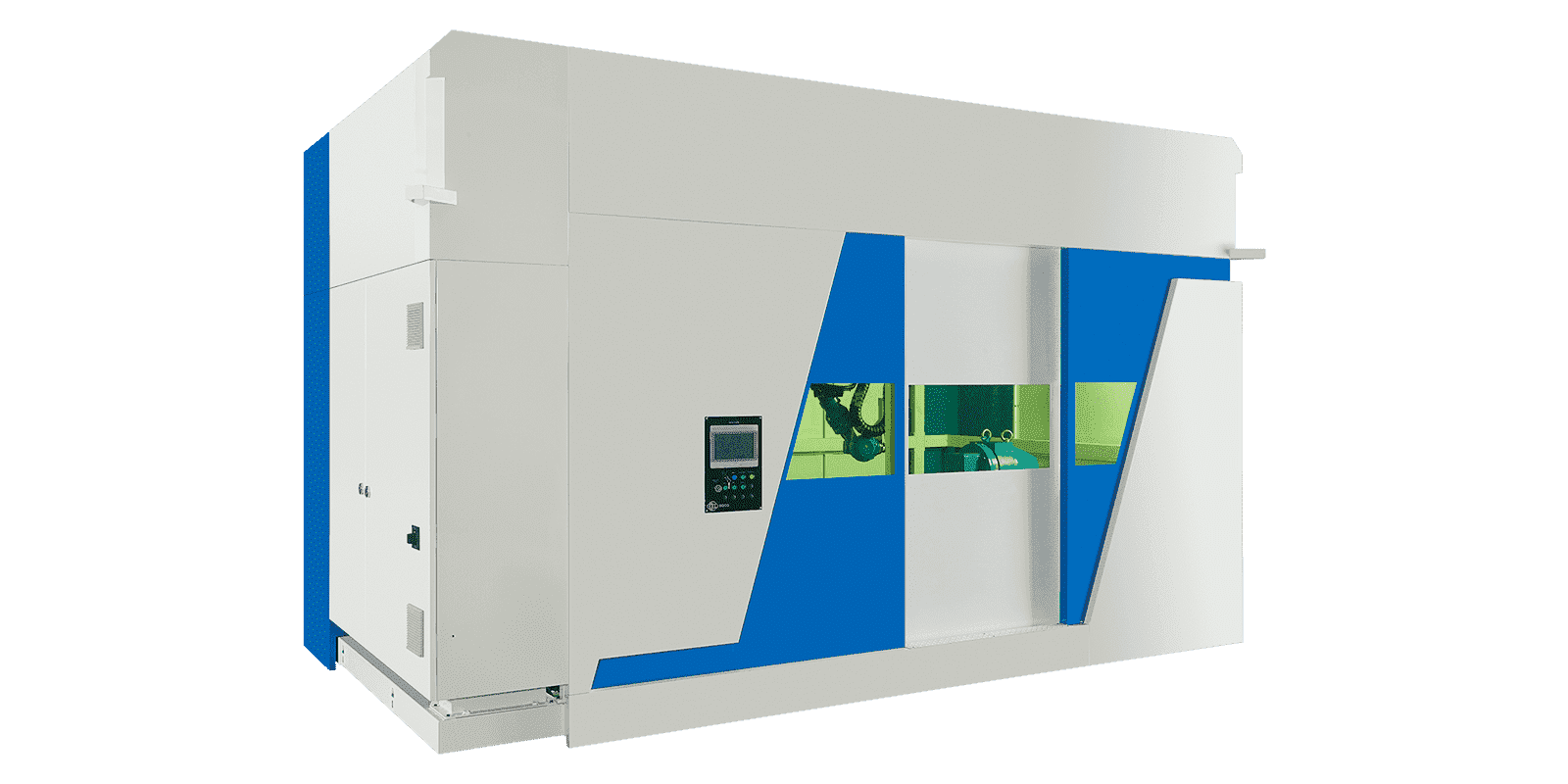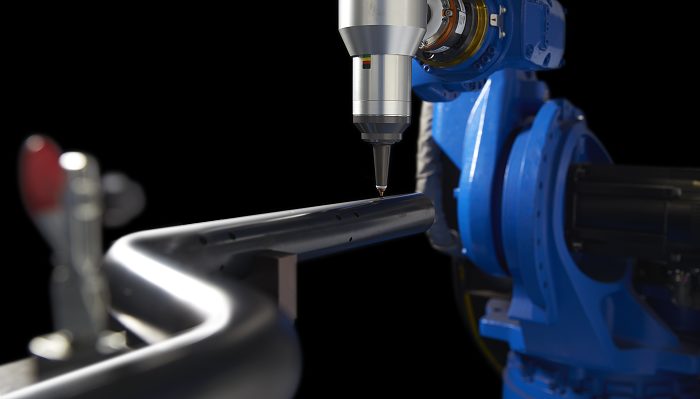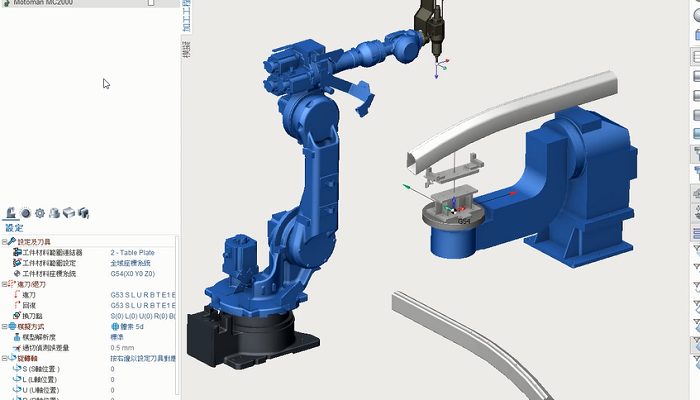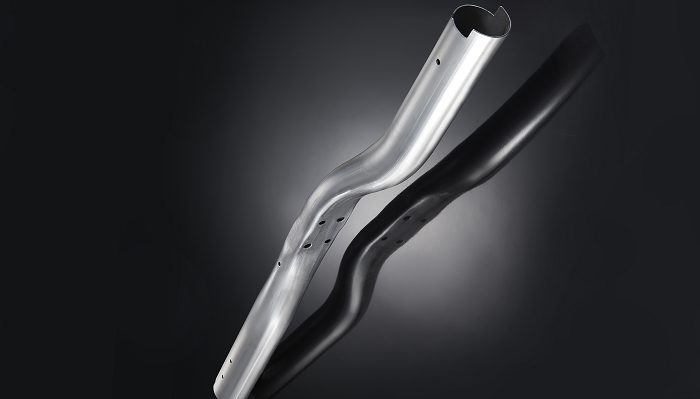 SLT-ROBOTCUT is perfect to cut pre-bent tubes, pre-formed parts, and irregular workpieces.

This laser cutting machine ensures high flexibility and precision. A smooth cutting surface is possible thanks to the adjustable air pressure valve (from 0 to 20 bars). Cutting rate and speed can also be adjusted according to the thickness of the material. Multiple power ratings are available.
3D Robot Laser Cutting Machine
3D Laser Cutting for Formed Parts and irregular tubes

The optical fiber laser source improves cutting efficiency and reduces material loss

7 Axis System (optional 2 Axis Rotary)

1kW ~ 3kW
3D Laser Tube Cutting for Bent Tube
Full cover to ensure the safety of the operators

The laser head is equipped with a stable height detection to ensure perfect cutting and regular workpieces

The air pressure valve can be adjusted from 0 to 20 bars

The software can monitor the cutting rate and adjust it depending on the thickness of the material

The advanced CAD-CAM system imports 3D files and translates them into cutting paths
Sprutcam CAD-CAM
3D models can be directly imported and converted into cutting paths. The interference simulation can be used to optimize the path, speed, and parameter settings.

The complete path can be finalized locally, without re-drawing and importing.
PRECISION
S, L, U, R, B, T Axis ± 0.07mm
E1, E2 Axis ± 0.2 mm
POSITIONING SPEEDS
S Axis 150 degrees/second
L Axis 150 degrees/second
U-Axis 150 degrees/second
R Axis 250 degrees/second
B Axis 250 degrees/second
T Axis 250 degrees/second
E1 Axis 125 degrees/second
E2 Axis 110 degrees/second
| | | |
| --- | --- | --- |
| LENGTH | : | 1250 mm |
| WIDTH | : | 1250 mm |
| HEIGHT | : | 700 mm |
| WORK PIECE WEIGHT(MAX.) | : | 500 kg |
LASER
Type Ytterbium Fiber Laser
Manufacturer IPG (GERMANY)
Nominal Power 1 kW - 2kW - 3kW
Frequency 5000Hz
Wavelength 1070nm
Beam Quality 5 mm x mRad
Polarization Random

CUTTING HEAD
Manufacturer Precitec (Germany)
Focus Position Adjustment range +5mm / -10mm
Capacitive Distance Sensor Sensitivity <0.01mm
Maximal Auxiliary Gas Pressure 20 bar
Cooling Water + Air
Collimator Focus Distance 150mm(other options optional)

CAPACITY (Wall Thickness) 1KW
Mild Steel 6 mm
Stainless Steel 4 mm
Aluminum Alloy 3 mm

One SOCO SLT-Robotcut Main Machine with 6+1 Electric Servo
One 2-Axis Extension Table
One High Power Laser Rezenator (1kW – 2kW – 3kW)
One Laser Cutting Head; With automatic rangefinder sensor and quick lens changer system
One High Pressure Proportional Valve; For Auxiliary Gas
One Laser Resonator Cooling Unit
One Cutting Head Cooling Unit
One Smoke Extraction System
One Set of Auxiliary Cut-off Gas Connector
One SetConnector for Cooling System Gas
One Set Touch Screen CNC Control System
One SOCO-CAD Licensed
One IRMS system utility kit
One Set of Lens
One Set Nozzle (Ø1.2-1.5-2.0) and 1 Protection Glass