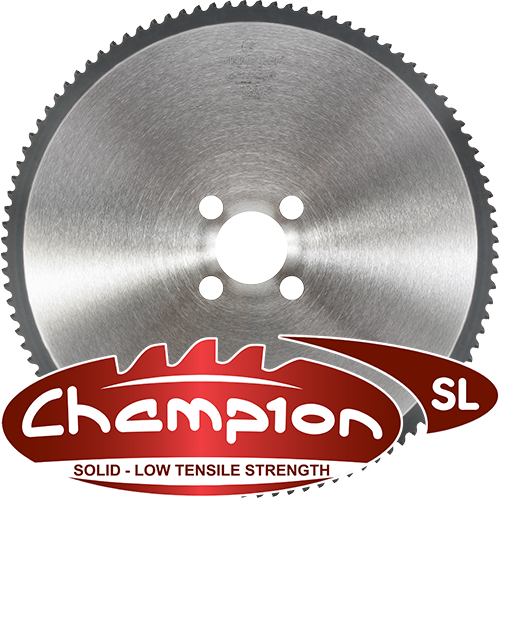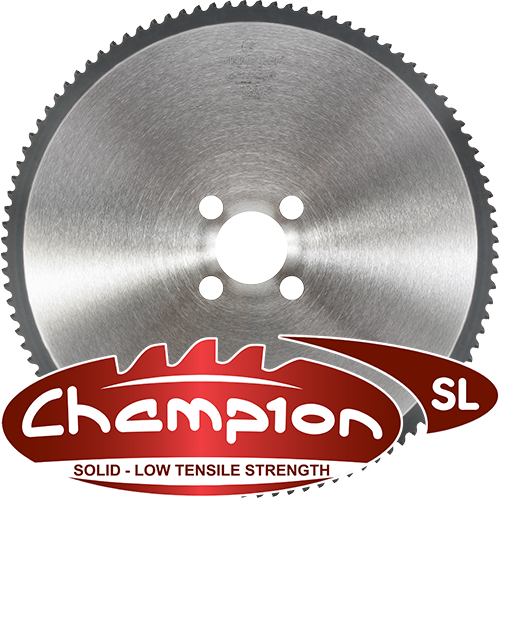 Unbeatable in solid cutting
The Champion SL saw blade achieves extended blade life at solid cutting by combining the performance advantages of Cermet with the latest PVD coating technology.
Advantages:
The Champion SL saw blade offers the following benefits:
High blade life on solid cutting
Low noise
Smooth surface
Low cost per cut
Applications:
High performance cutting of low and medium strength solid steel bar with high requirements on surface quality and straightness
Cutting of solid steel bars from 400 to 800 N/mm2
Cutting speed: 100 – 280 m/min
Tooth load: 0.04 – 0,11 mm/tooth.
Machines: Soco, Rattunde, Kasto, Nishijima, Tsune, Behringer, Mega, Exactcut, Everising, etc.
Note: Respect 10% fill ratio, use wire brush and high quality oil.